Adcote School is proud of its history of helping students find the right path towards their chosen future and this year like many before we are proud to announce an impressive set of both A Level and GCSE results.
In 2023 84% of our Year 13 students achieved at least one A*/A grade at A Level. Half of all grades awarded were A* which was an 8% increase on last year's results, above pre-pandemic levels and above the national average of 27% issued by the Joint Council for Qualifications today.
An amazing 65% have been accepted for top Russell Group universities. 47% of degree courses chosen cover the STEM subjects of science, technology, engineering and mathematics.
Notably, in English Literature and Further Maths students achieved A* to A and in Chemistry 100% of students received A* to B with the national average 53.8%. In Art, students achieved 100% A* to B, again well above the national average of 62.6%.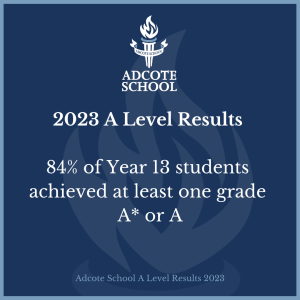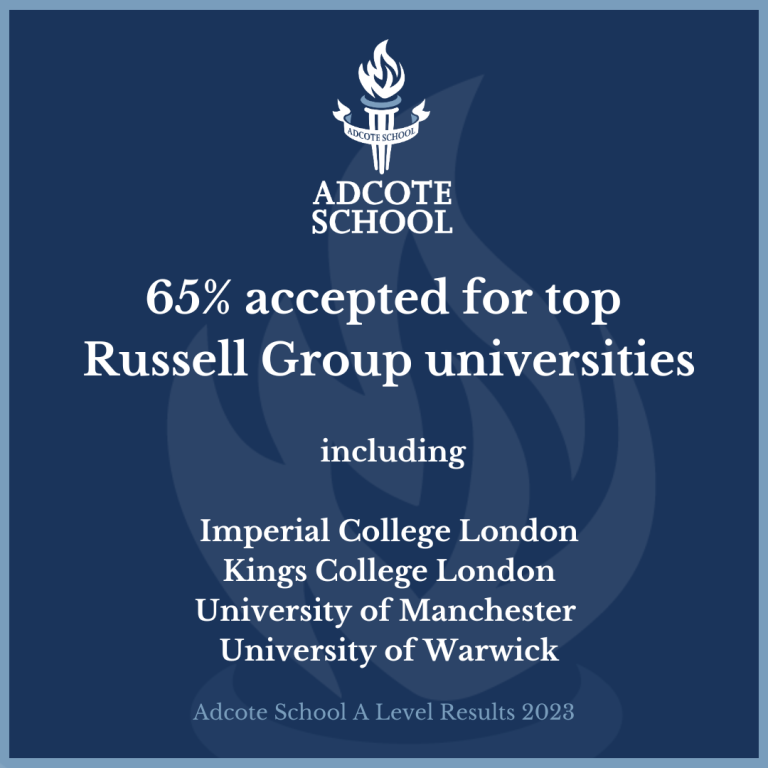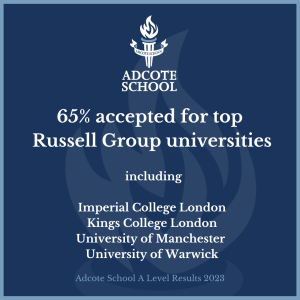 Over the past two years our students have been accepted to study at top universities like Imperial College London and King's College London to pursue a bright academic future.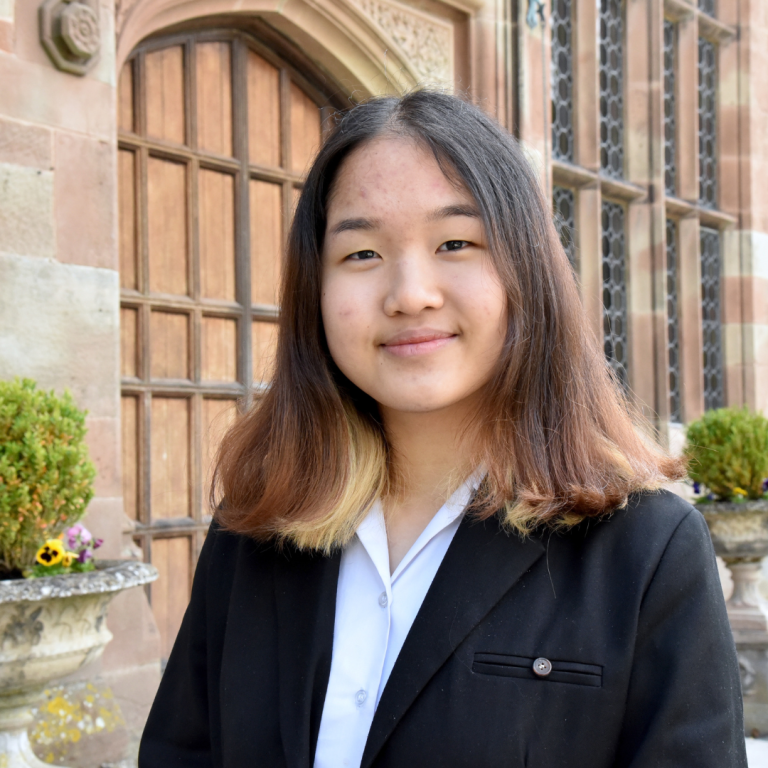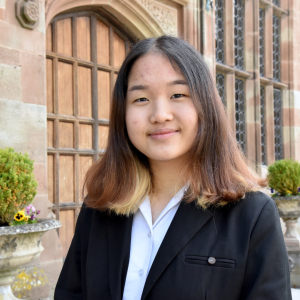 "Studying A Levels at Adcote was the best decision I have made. Teachers are always so supportive and caring. I can always reach out for help if needed. A small group of students in each class further enhances the learning environment. Teachers always encourage you to discuss your opinions and interact during lessons."  
Fhasai from Thailand, studied Biology, Chemistry and Maths A Level and was accepted to King's College London & St.George's University. 
In GCSEs, over a third of all grades awarded to Year 11 were grade 8 or 9 (A*) – well above the national average of 12%. Over a half of all grades awarded to Year 11 accomplished grades 9-7 (A*/A).
Our very top grades (levels 9-8, the old A* equivalent) have risen significantly from 2022 by 7% to 36%, but importantly, we have seen  an incredible increase of 24% from pre-pandemic 2019 results.
Our number of 9-7 grades (A*/A) also increased from 2022 by 12% to 53%.