A warm welcome from Headteacher Victoria Taylor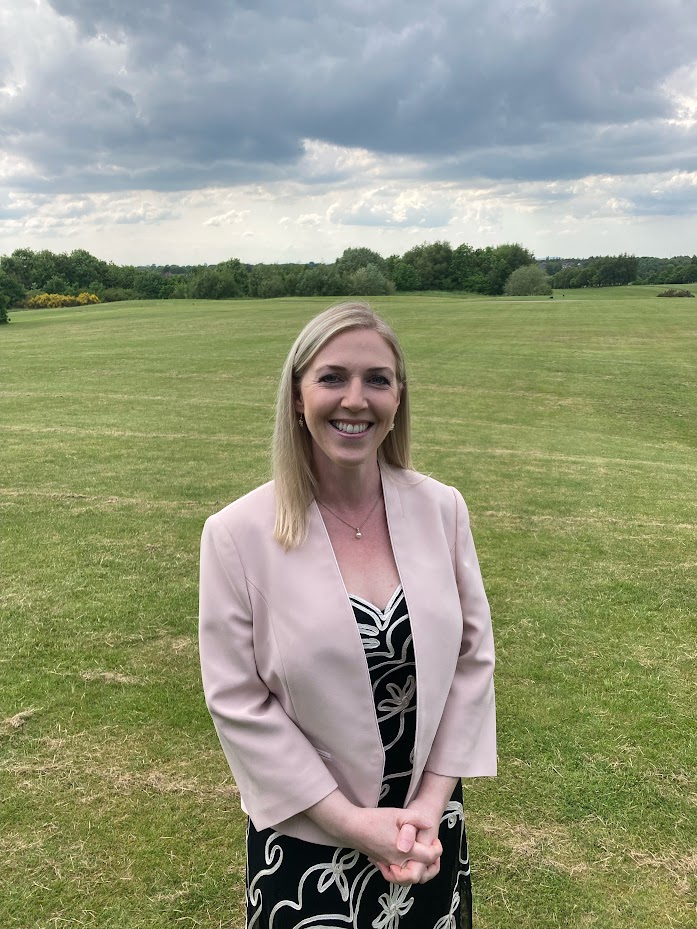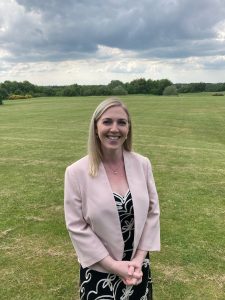 It gives me great pleasure to welcome you to our wonderful school!
I am incredibly proud to be the Headteacher of Adcote School, here in the heart of Shropshire. We are extremely fortunate to be housed in an inspiring Grade 1 Victorian building, equipped with state of the art science and sporting facilities and surrounded by breath-taking parkland, offering spectacular views, where our girls can thrive surrounded by nature. We continue to build on the work of our founder, Amy Gough, whose vision was to provide excellent schooling for young women and it is our aim today, to develop this pioneering spirit within our girls, so they are ready to take on the challenges modern day life has to offer.
As an all-girls school, we specialise in nurturing the female leaders of the future, using our substantial knowledge to inspire and challenge them. Adcote has an impressive track record of success; we develop happy, well rounded, confident girls, who excel in maths and science and achieve in both the sports arena and the classroom. Our rigorous assessment and intervention programmes ensure that all students reach their full potential, making us one of the top independent schools in the UK for adding value to academic potential; translating student performance into top grades.
Adcote is a journey through childhood. We have developed through our CLEAR learning programme an innovative, ground breaking education which puts the girls at the centre of everything we do. We offer our girls the chance to thrive; to be free from stereotypes and shine in all areas. Our curriculum is tailored to the needs of the girls and recognises and encourages changes in technological advances. We incorporate technology to support our educational vision and balance between traditional and contemporary skills. It is our aim to give our girls the very best opportunities and experiences on offer.
I am particularly passionate about the wider learning experience of our girls. We are more than just a school… we mould lifelong memories and friendships and empower and develop all of our girls so they can go on to be, whatever it is they choose, with no limitations. We pride ourselves on knowing every girl individually and putting our girls first. We are an intentionally inclusive school – our students talk to us about any issues they may face and we nurture and develop young women's voices. We encourage them to learn to fail in a safe environment and grow stronger as a result, building grit and determination to succeed. It is a privilege to serve such wonderful girls and watch them blossom into incredibly confident young ladies.
At Adcote, we celebrate the unique characteristics of each individual and enable our girls to flourish in a friendly, safe and supportive environment. We relentlessly challenge and inspire each other to maximise and meet our potential. We cultivate lifelong learners and then celebrate academic and sporting success, but Adcote is so much more… we develop the whole child. We emphasise the importance of creating a caring environment, in which our girls can be happy and engaged in the learning process; where their physical, social and emotional wellbeing is invariably and unquestionably supported, whether that be as a day student or a member of our boarding family.
There is high value placed on learning through enquiry which engages, energises and enthuses our girls to participate actively in their learning process and provides our girls with the most challenging and rewarding experiences available. We discover the brilliance of every child and build on this through our core CLEAR values.
Our girls' leave with outstanding results; a love of learning, confidence, a wide unwavering friendship group and a firm CLEAR value system that prepares them to embrace the challenges life throws at them in their future endeavours. Our Adcote graduates have an excellent record of academic success and study at the world's most renowned universities, in a wide range of faculties and specialisations. Over 80% of our Sixth Form access their first-choice universities, including Oxford and Cambridge. We allow our students an enviable breadth of choices for their post 16 and post 18 future studies and ensure global opportunities for their future professions.
I look forward to meeting you and warmly invite you to see for yourself the amazing learning taking place at Adcote School.
Victoria Taylor BA (HONS), MA, NPQH, NPQEL
Headteacher