Chinese New Year celebrations at Adcote were AM-A-ZING thanks to the talents and organisational skills of many of our boarders and the dedication and skills of our kitchen staff.
Adcote students were mesmerised by a cultural dance performance given by Yi, on the Great Hall stage, with beautiful musical accompaniment by Glora. See the video on our Adcote School Facebook page.
Cherrie, of Year 13, led teams to both decorate the school with cheerful Chinese New Year messages, all elegantly and creatively handwritten, and make hundreds and hundreds of delicious Chinese dumplings.
Boarders worked in shifts to produce around 500 dumplings. These included traditional pork dumplings made with minced pork, egg, spring onion, Chinese cabbage, ginger, garlic and chives, as well as a vegetable version using mushrooms.
"Cherrie and others worked hard over the weekend to produce all the beautiful handwritten messages and decorate the school with them. We arrived in school on Monday morning to find Adcote had been transformed," said Bursar Richard Walker.
"And they made so many dumplings! We were very impressed and want to thank Cherrie and all the other girls who took part for their hard work in making this such a special event. It was a fantastic achievement."
Head Chef Lynda Barton and her team also put together a delicious three-course menu. This started with Hot and Sour Soup with Prawn Crackers. There was a choice of four main dishes – Lemon Chicken with stir-fried spring greens, Pork in a Chinese Curry Sauce, Broccoli and Mushrooms in a Garlic Black Bean Sauce or Spicy Garlic Vegetable Chow Mein. Five Spice Cake with Orange Icing was one of the special desserts eagerly devoured.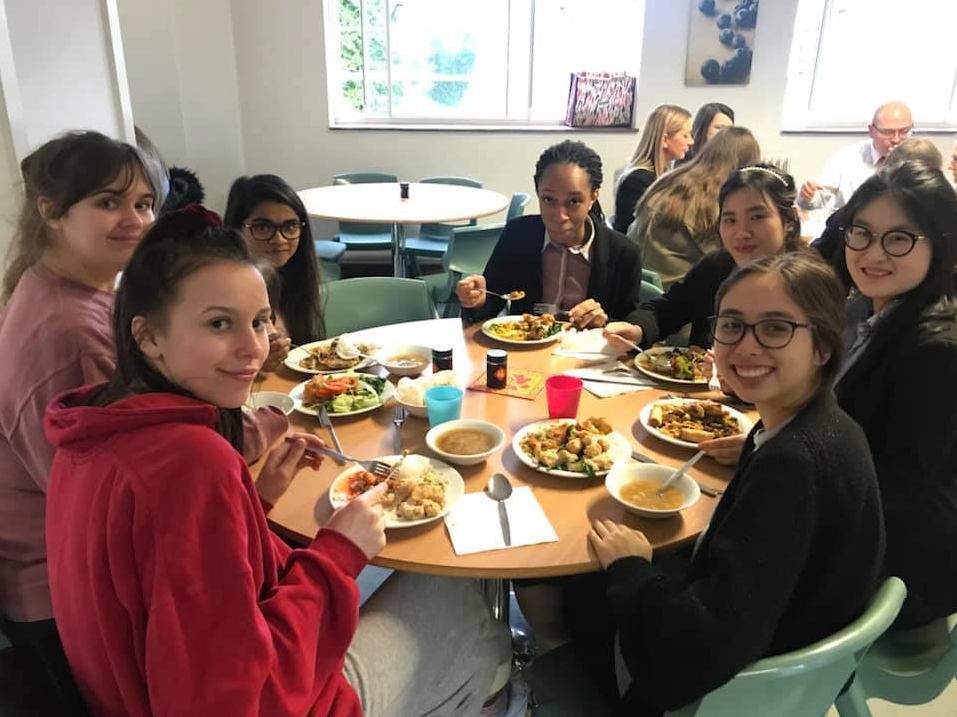 Categories:
Boarding
Events