This week at Adcote School a solemn and respectful atmosphere enveloped the Great Hall. Led by the compassionate guidance of Rev. Lucinda Burns, the Remembrance Service transcended mere commemoration—it became an inspiring ode to Peace and Gratitude.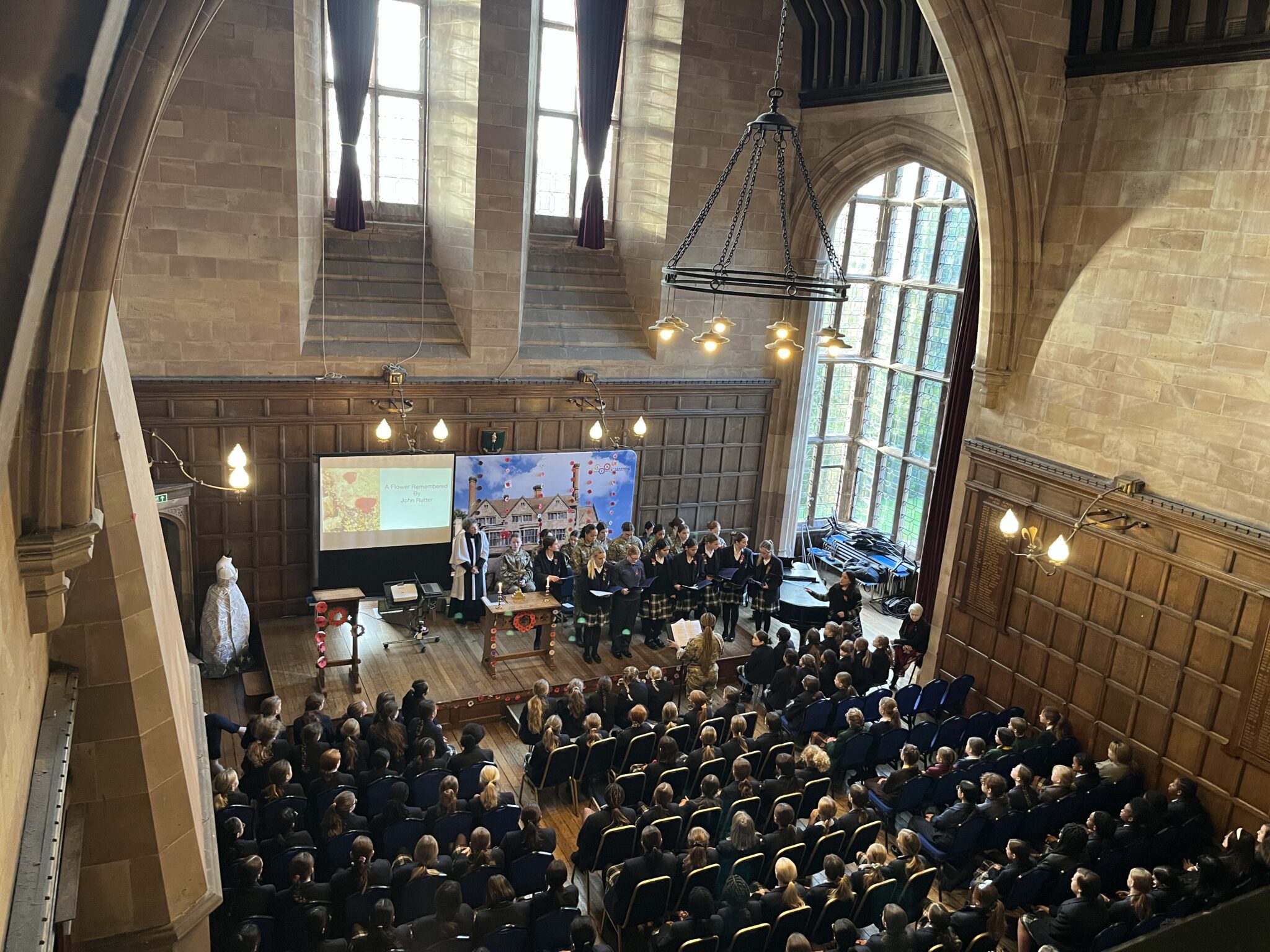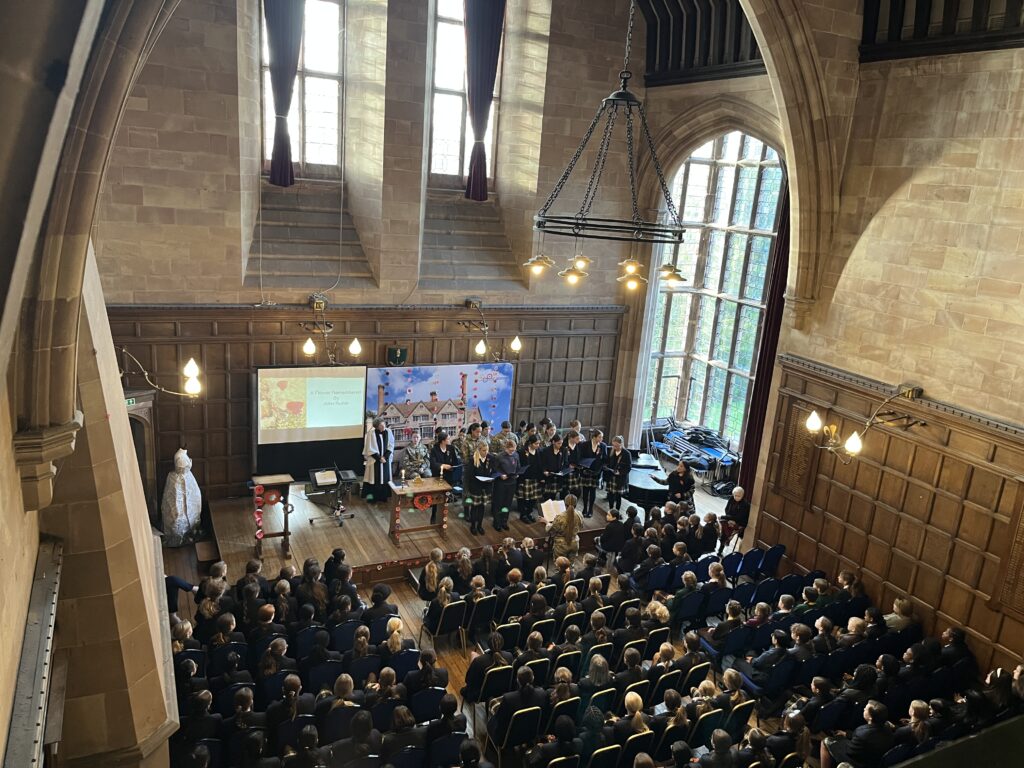 The Commemoration commenced with the insightful participation of the Combined Cadet Force (CCF), who elegantly intertwined history and honour. With heartfelt tributes to the resilience of two WW2 female veterans and thought evoking recitations from iconic verses like 'In Flanders Field,' the service resonated with the weight of history.
The Chamber Choir delicately rendered John Rutter's "A Flower Remembered." Followed by an Act of Remembrance led by Corporals Rosina and Lara. The beautiful Last Post and Reveille, performed by Emma-Jayne and her mother, echoed throughout the hall, stirring emotions and honouring the fallen heroes.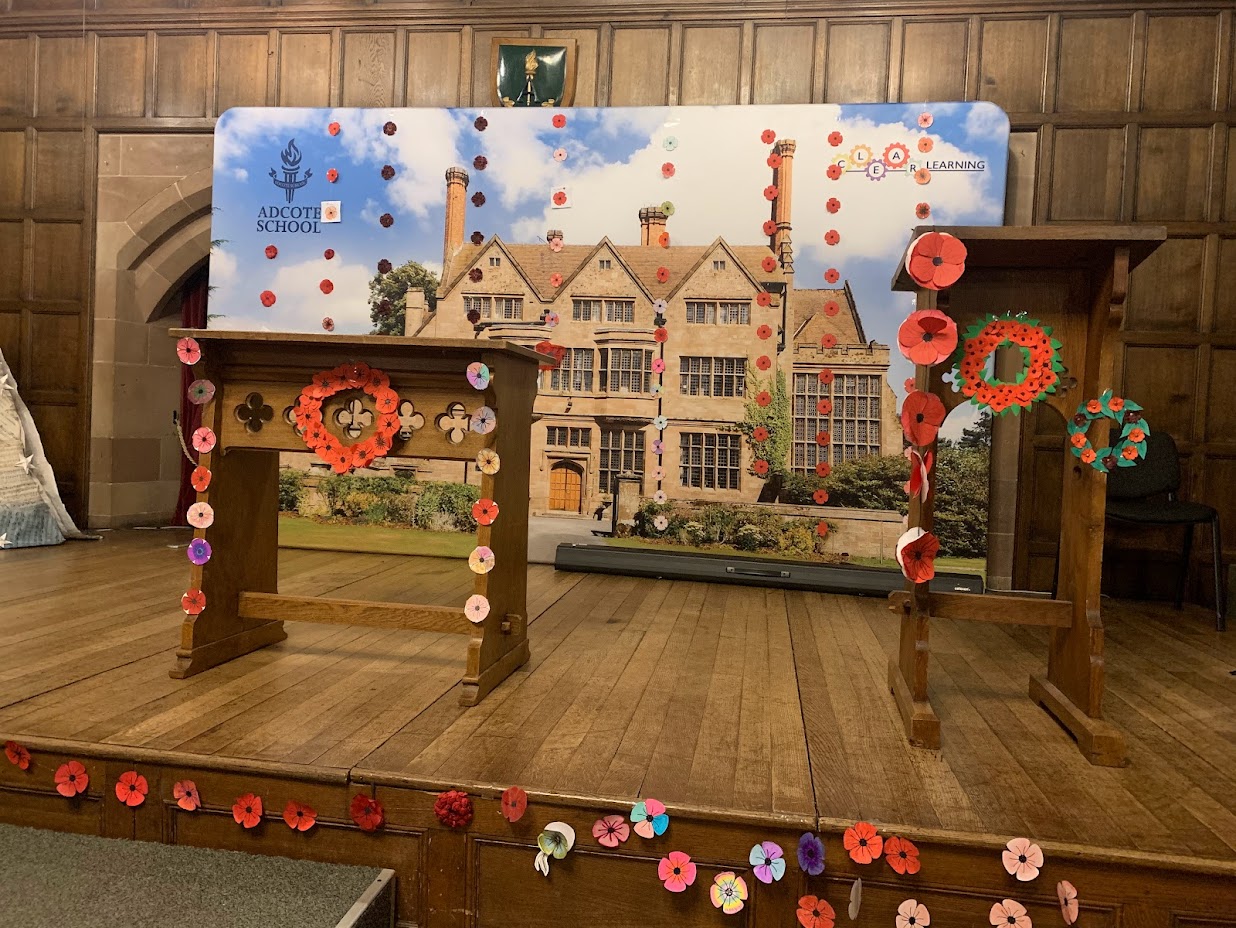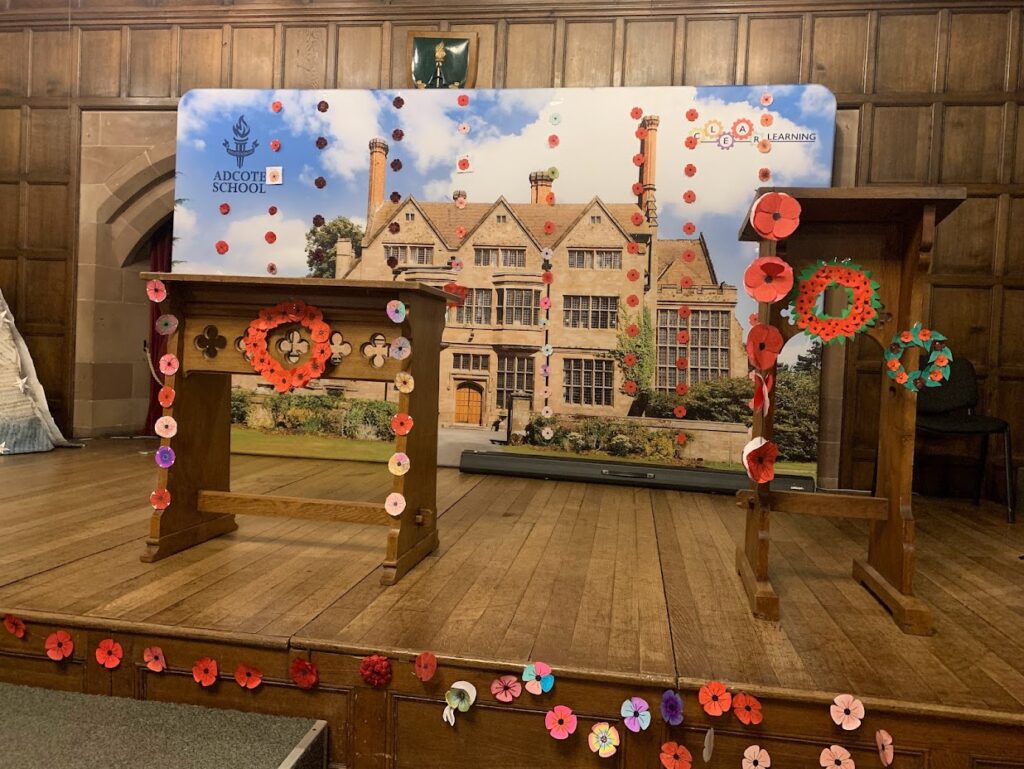 Closing with a unifying prayer and the uplifting chorus of "Make Me a Channel of Your Peace," the service soared beyond remembrance, encapsulating the essence of unity and hope. Year 13's Suki contributed to the memorial wreath with meticulously crafted crocheted poppies, a symbol of heartfelt tribute.
Throughout the week, the Art Department's creative endeavour adorned the area with poppies fashioned from cupcake cases and beautifully painted cards—a visual representation of remembrance and appreciation.
The entire school community united crafting remembrance poppies for the upcoming school wreath. Their dedication embodies the collective spirit of gratitude and respect that defines our school's ethos.
Through these meaningful acts and reflections, Adcote School stood not just as an educational institution but as a beacon of unity, remembrance, and gratitude. The collective wreath was displayed on school property on Friday, reminding us to carry forward this spirit of honour and continue to cherish the sacrifices of those who shaped our history.
Categories:
Academic