Accounts differ for this keenly anticipated and hard fought event!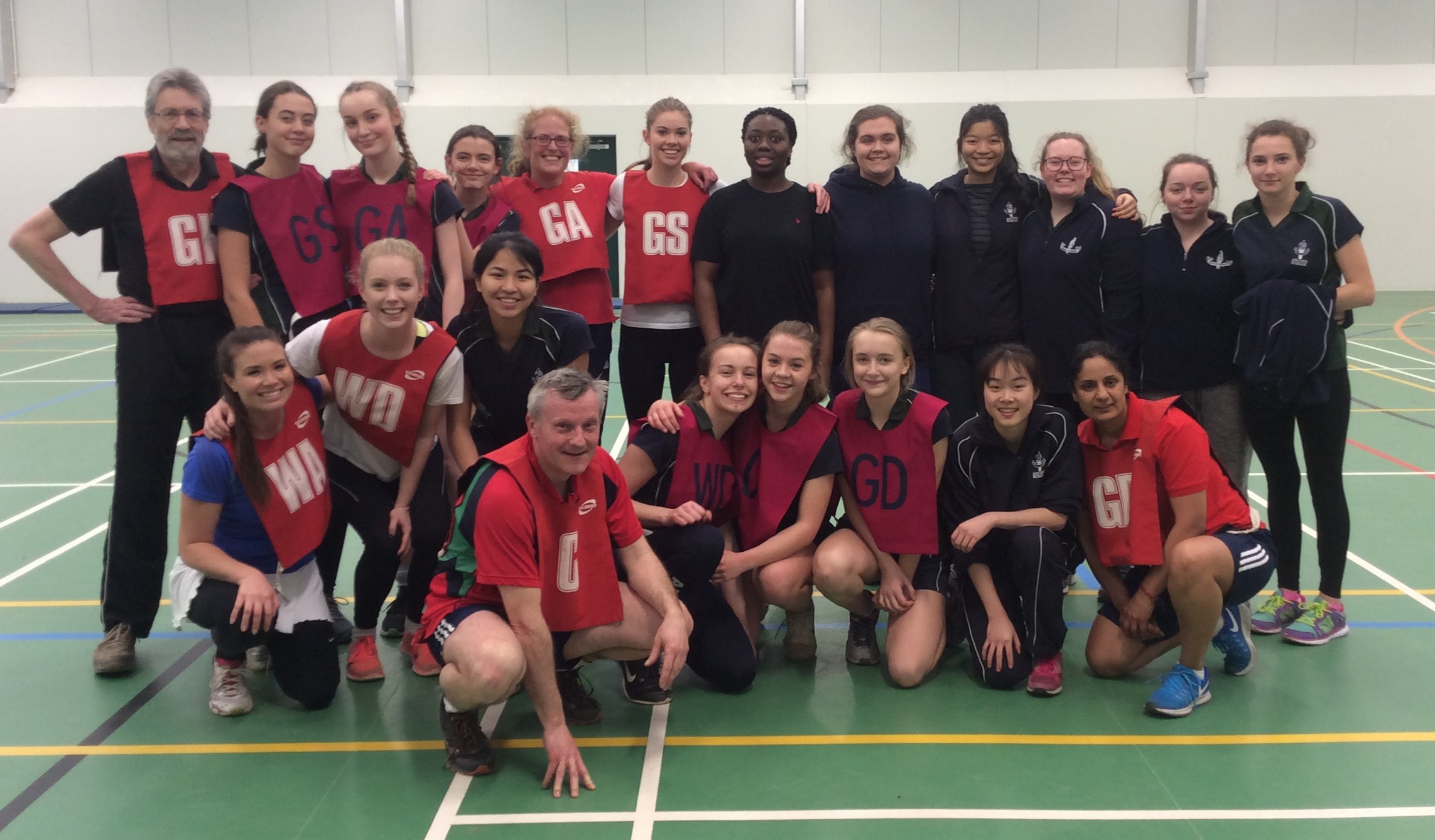 From the Staff's perspective…
The staff took the lead early against the Year 13s, but some excellent defending by Michelle Adebayo kept the score minimal.
The year 11s took to the court and the pace changed. Mae and Jess' shooting put the students in the lead as we approached half time; half time score 4 – 7 to the students.
Mr Aston-Smith gave an inspiring half time talk. What was said…who knows? Who brought the dictionary? But it clearly worked. The wiser teachers brought much more experience than the girls and very quickly learnt to react and play the ball at pace. Mr Farmer always saves a few extra tactics for everyone's amusement….what out Millie! Very quickly, defensive play was turned into attacking play and down at the other end Mrs Gardner was practising what she preaches by scoring all the goals. "See I do know what I am talking about!!!"
The Year 11s tried very hard to regain the score, but Miss Randhawa's ninja style jumping was much to everyone's surprise. Mrs Aston Smith's extendable arms put strong pressure on Mae's shooting…finally someone that can match her in height.
The seconds ticked down and the staff focused on keeping the ball down their attacking end. Final score 13-10 to the staff. Just as it should be.
What actually happened! By the students.
Much to the students' disadvantage, this year the Staff team had some experienced current players…"I thought this was meant to be fun! And look at that height advantage!"
The Year 11s were eager to give the staff a thrashing. Their pacey play was too quick for some staff. Age was clearly taking its toll on some.
Another 5 minutes and we would have beaten them. We would have taught them a lesson.
Categories:
Resilience