Adcote were undefeated throughout the tournament, drawing on 7 points and then beating Moreton Hall on goal difference.
The first game against the Marches ended in a 1-0 win. Despite playing the whole game in the attacking half, the Marches keeper had ninja skills, which made scoring very difficult. Well done to Felicity Davies who scored the goal by getting quickly to the rebound off the keeper.
The second game was a very even match against Moreton Hall, which ended in a 0-0 draw. There were scoring opportunities and great saves made at each end of the pitch. However, Adcote's confidence grew as the game went on and the girls started to react quicker, taking quick free hits to promptly advance play down the pitch. Hattie Marsh and Romilly Hayton, made some important tackles in the defending D and Emma Stevens made key saves as the goal keeper.
Adcote showed their true ability in the last game against Oswestry School, winning 5-0. From the start the girls moved the ball quickly, putting pressure on the Oswestry defence. Bella Sussums-Lewis and Ella Thomas dominated the midfield, driving hard with the ball to space. Bella scored two goals, the first with an aggressive drive and a strong hit to goal, and the second came from excellent play from Felicity Davies, who drove the ball down the back line before crossing the ball to Bella Sussums-Lewis on the penalty spot. Felicity Davies was on hand to assist in another two goals, again doing exactly what Miss Pugh had asked – Stephanie Walker and Scarlett Gibson swept the ball hard to score a goal each. Ella Thomas had worked hard all tournament and was rewarded with a goal of her own – the keeper saved her hits several times, but she persisted to hit the ball hard at goal until it found the back of the net.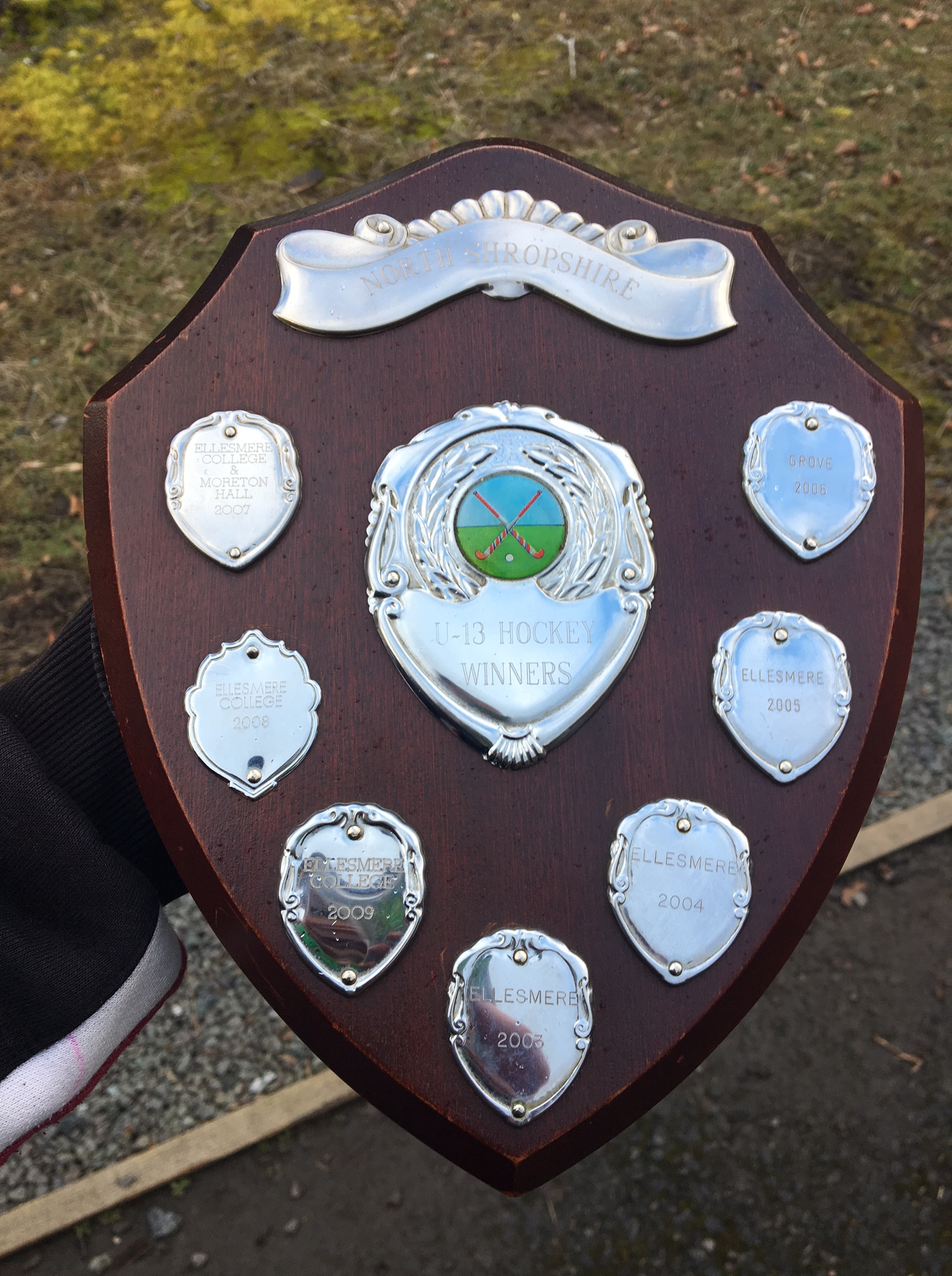 Last week's achievement in the U11 tournament was superb but it is difficult to achieve this with older age groups when we train in a narrow area – making it even more special. The advantage of training in the sports hall is that the ball moves quicker which gives us better control on the astro. This was clearly evident today and we have several talented players that should be playing for county and have the potential to be regional standard. These girls are not only the North Shropshire Hockey Champions but they are also the North Shropshire Netball Champions, and they have the desire and potential to be North Shropshire Rounders Champions in the Summer Term. Sports is growing from strength to strength in Adcote.
Categories:
Achievement