Hattie Candler, of Year 7, will get her first taste of starring in a West End production after beating off stiff competition from hundreds of other young talented performers from around the country to land a lead role in a forthcoming National Youth Music Theatre production.

It is an amazing achievement especially as it was the very first time 11-year-old Hattie had ever taken part in any auditions of this kind.
The news comes less than two weeks after Hattie, who loves to sing and dance and is a member of local musical theatre group 'Get Your Wigle On', won the title of 'Young Performer of the Year' at this year's Oswestry Youth Music Festival as well as the Vocal Ensemble class along with her fellow Adcote PlusOnes.
On the advice of Adcote's Head of of Music Chris Bunn Hattie attended regional auditions for the NYMT in Birmingham in January. She was then called to a national audition in London and, after a nail-biting, wait she found out she had not only landed a part, but one of the lead roles!
Hattie will play the part of Ermengarde in a production of 'A Little Princess' at The Other Palace, in the West End, from August 9 to 12.
One thousand young people from across the UK had auditioned for a part. A total of 150 were cast over four productions – 30 of them for 'A Little Princess'.
The hard work of rehearsals will start in earnest this Easter holiday when Hattie will go to SevenOaks, in Kent, for a residential stay along with the rest of the cast. Their gruelling schedule of rehearsals will start at 8am and finish at 9pm. This will be followed by a further two weeks of rehearsals at University College London in August before taking to the stage.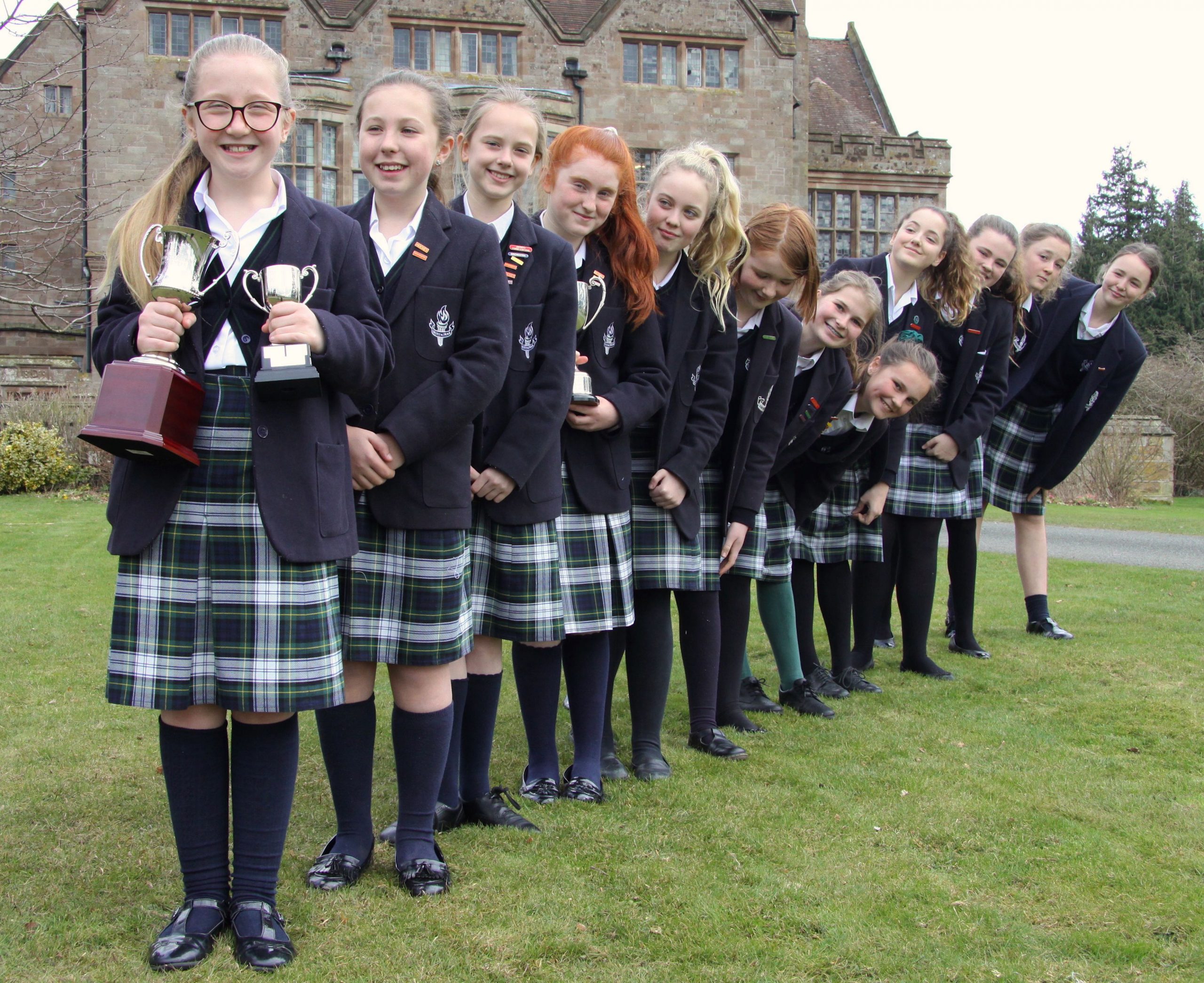 Hattie said: "My mum thought I should go to the auditions to learn how hard it was to work in theatre. I went to Birmingham and came away feeling annoyed with myself because I didn't think I had done very well. I couldn't believe it when my mum said I'd got the call to go to the London auditions.
"I had to prepare a song, a dance and some pieces of acting for them. I had read the script for A Little Princess and really liked the part of Ermengarde. She is very funny and is a comedy character.
"I came away feeling I did well but still didn't imagine I would get a part. Then when my mum, who is a teacher at Adcote, came into the dining hall a few weeks later to tell me that I'd got a part and was playing the role I really wanted, I nearly choked on my food, burst out crying and started jumping up and down.
"It's weird to imagine that I am in a lead role in my first proper musical theatre production. I can't put into words how excited I am!"
Mr Bunn said: "It's an incredible achievement for Hattie. She was up against hundreds and hundreds of other performers and to land one of the major roles is just amazing.
The National Youth Music Theatre is an arts organisation that provides pre-professional education and musical theatre stage experience for young people.
Categories:
Achievement
Confidence