We are so very proud to announce that the first three of our Year 12 girls have passed their Chartered Management Institute qualification (CMI).
Adcote is the only school in Shropshire – and one of only a handful of schools in the UK – to offer this professional adult leadership and management qualification to Sixth Form students.
Many congratulations go to Aishling Ojiako, Aishwarya Vishwakarma and Eibhlin Luff who have worked so incredibly hard and become the very first Adcote girls to finish and pass this award.
As they step out into the wider world, continue their education and embark on their future careers, this prestigious qualification will equip them for life and work in the 21st century and enable them to stand out on their CVs.
The nationally recognised CMI Level 3 award in First Line Management teaches key leadership skills – important as both life skills and work skills – helps our girls to unlock their potential, builds their confidence and resilience and equips them to become future leaders.
"I want to go into marketing, so having a business qualification such as CMI on my CV will help when I'm up against other people competing for the same job," commented Eibhlin.
Aishling, who plans to study engineering, said: "I think CMI will really help me because it has taught me how to communicate effectively in a business setting, learning how to be straight to the point, using formal language and how to use the correct tone."
Aishwarya said she wanted to do an MBA in management or set up her own business. And she was full of praise for course tutor Mrs Wylde
"Our teacher Mrs Wylde was brilliant! She was so very patient with us and supportive. She explained everything in detail. It's very challenging teaching an adult qualification to teenage students," she said.
This was Adcote's first year of running the CMI course, which is taught in partnership with StudyFlex management development agency, based in London. It is now a compulsory course for all our Year 12 students and we're looking forward to further passes from our Year 12 girls this term. All will receive their certificates on Speech Day.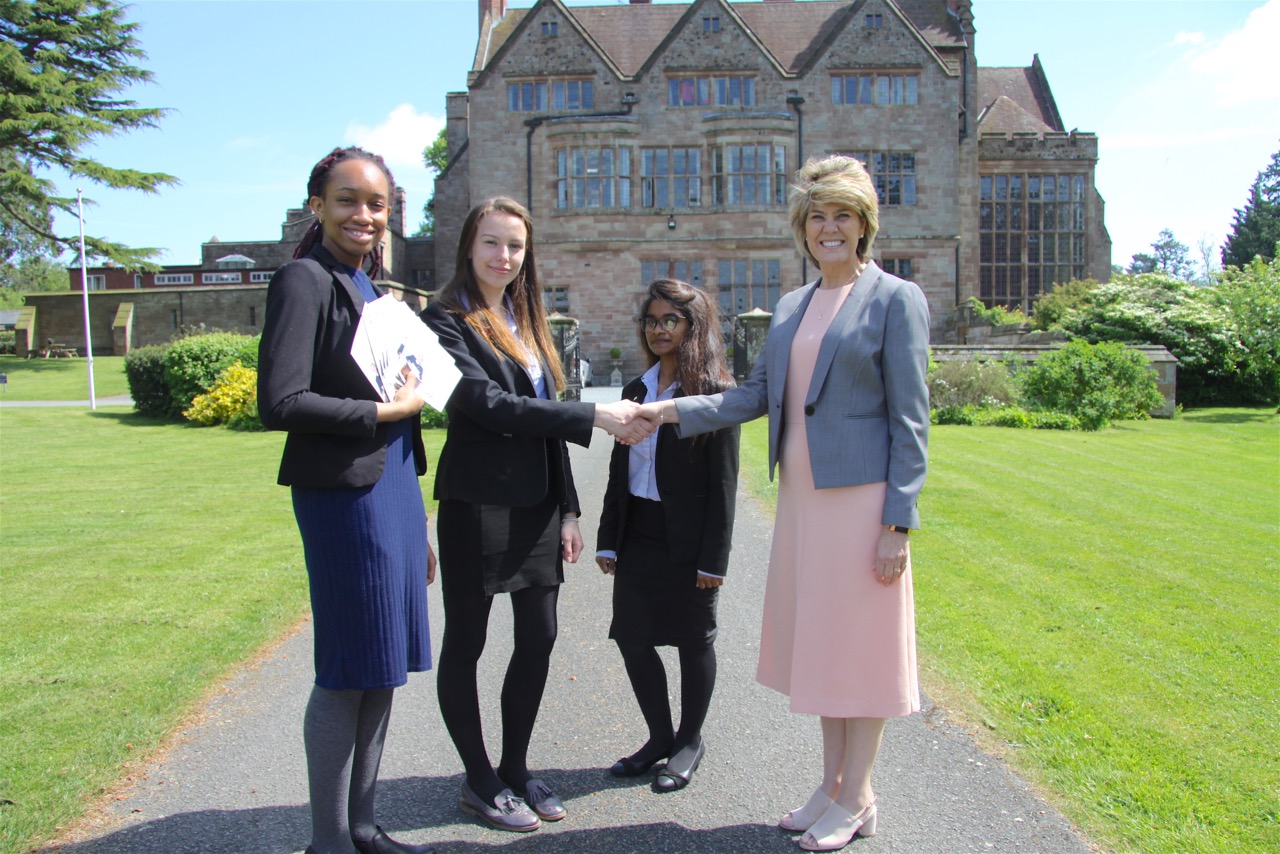 Headmistress Mrs Browne said: "We are super proud of our very first CMI level 3 graduates. Work related learning is thriving at Adcote and the girls have really enjoyed this course, which has developed their leadership skills and given them a practical insight into the world of employment. It is an honour for us to be the only all girls school in the country working with the CMI in this way."
Categories:
Achievement