Adcote's Year 8 Chemistry team scooped first prize at this week's Salters' Festivals of Chemistry competition at the University of Liverpool. Against stiff competition from school across the Midlands and North-west, Felicity, Sarah, Bella and Keira completed a series of forensic challenges and chemical investigations to solve a mystery. Presenting first prize, Professor Mathias Brust shared that the judges were particularly impressed by the team's high quality practical skills, team work, logical thought and methodical, tidy reporting. Their lab bench was certainly the tidiest in the whole laboratory.
The Salters' Festivals of Chemistry are one-day fun events held at universities throughout the UK and Ireland. They provide an opportunity for enthusiastic young students to spend a day in a university department and to take part in fun practical chemistry activities.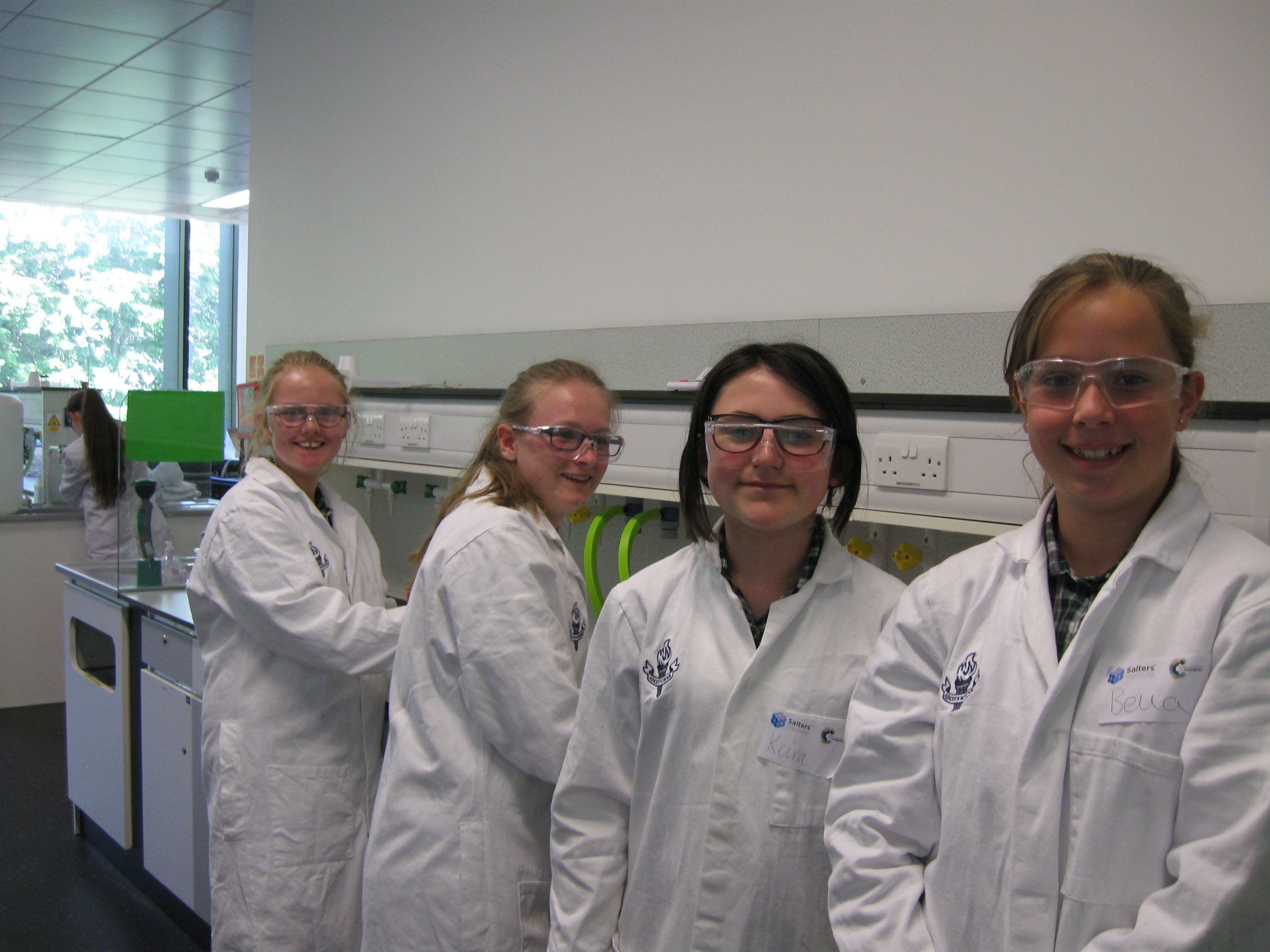 The team also enjoyed a fabulous demonstration lecture from top chemistry, Professor Helen Aspinall, who showed the teams all about the scale of atoms, energy changes in chemical reactions and even a glow in the dark Grommit.
Categories:
Achievement