Adcote's Deputy Head of Lower School Nicky Candler has been selected as one of 70 UK Parliament Teacher Ambassadors.
Mrs Candler attended a three-day Teacher's Institute training event at the Houses of Parliament earlier this month, where she and other teachers had the chance to question the House of Commons Speaker and the Lord Speaker, and hear from parliamentarians of all parties about their work.
Those selected will go on to become UK Parliament Teacher Ambassadors for Parliament's Education and Engagement Service, and train their students and colleagues about the role of the UK Parliament.
Since its launch in 2006, Teachers' Institute has trained more than 700 teachers from all parts of the UK, giving them a detailed understanding of how the House of Commons and Lords work.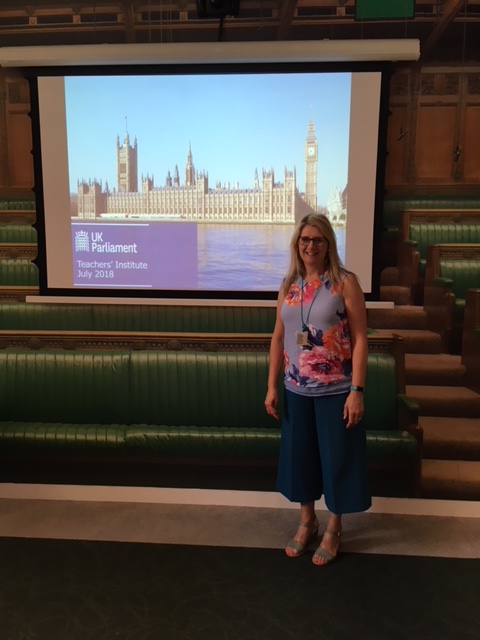 Categories:
Staff News