Adcote takes gold at Shrewsbury Flower Show
Green-fingered staff designed and planted a spectacular show garden at Shrewsbury Flower Show last month and came away with a gold medal for the school.
For the uninitiated a gold medal in the horticultural world means that you have achieved the highest standards and are one of the best show exhibits. So this award, for Adcote's first ever show garden entry, was a fantastic achievement.
"We entered a show garden into the Large Garden category at the Shrewsbury Flower Show. This year's theme set by the show was 'Time goes by'. We chose to create a garden to reflect the last 150 years of gardening at Adcote," said Deputy Headmistress Louise Hudson.
"The build took a week, with several members of staff working all day, painting, digging, shifting and, finally, planting. We borrowed one of the school gates from the back drive and were lent railings and a stag from the British Ironwork Centre.
"Despite the pouring rain, we achieved a Gold Medal! A fabulous reward for our efforts."
The garden aimed to reflect the changing elements of gardening at the Adcote estate since it was the home of its original owner, Rebecca Darby, niece to Abraham Darby the famous ironmaster. The iron gate used in the show garden was one of the originals made in Abraham Darby's ironworks in Coalbrookdale.
The garden incorporated school colours and some Nesscliffe sandstone, the stone used to construct the original country house, as well as some examples of estate plants and trees. Central to the garden was the sundial, reflecting the passage of time. Adcote became a girls' school in 1927.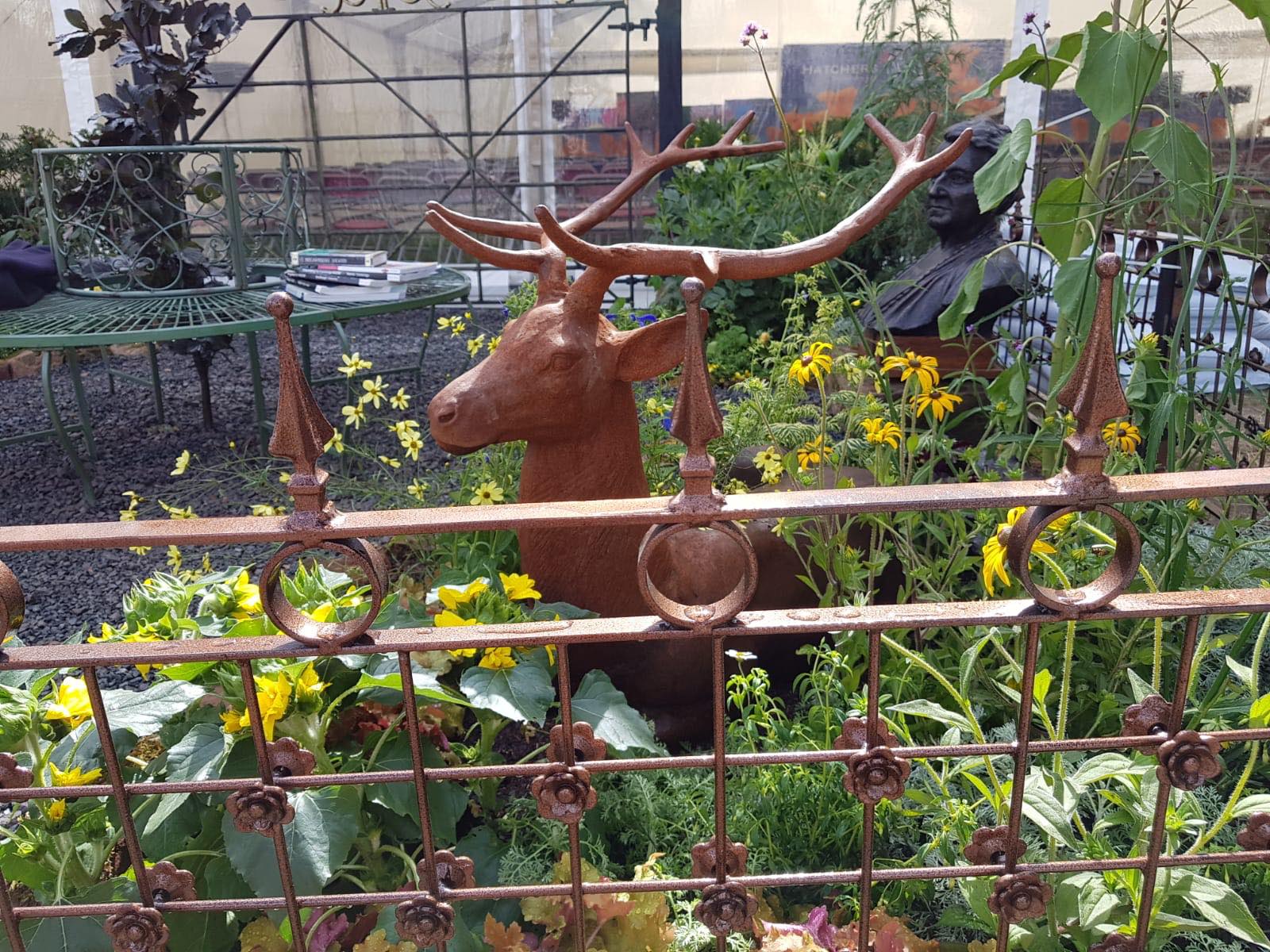 Categories:
Achievement