Rising sports star Imogen Lamb has been awarded a coveted Blue Peter Sports Badge for her achievements in Trampolining as she gears up to take on the best young talent in the country at the Trampoline English Championships in less than two weeks time.
Blue Peter, the long-running BBC children's programme, awards a limited number of its famous badges each year for excellence in various different fields, so it's a rare honour to receive one.
Imogen took the initiative to apply for the badge herself, having to compile a detailed application form and gather video and photographic evidence of her achievements in the sport which she only took up just over two years ago.
Imogen has also been getting a taste of national championships in the last week as a volunteer at the British Trampolining and Tumbling Championships at the Arena Birmingham where she was given the honour of leading out the senior men and women.
Imogen and her synchro partner, Isabella Wogan, were selected to compete at the Trampoline English Championships at a qualification competition last spring.
The national Championships, to be held at the prestigious EIS arena in Sheffield on October 13 and 14, will test the top English trampolinists in England across different age groups. Only the top 16 in each age group will compete.
Imogen now trains at the elite Liverpool Trampoline Gymnastics Club four times a week. She and Isabella have been perfecting a new routine and are looking forward to the Championships.
Well done Imogen. You've worked so hard and all your teachers and friends at Adcote are very proud of you. We can't wait to hear how you get on. Go smash it! #ThisGirlCan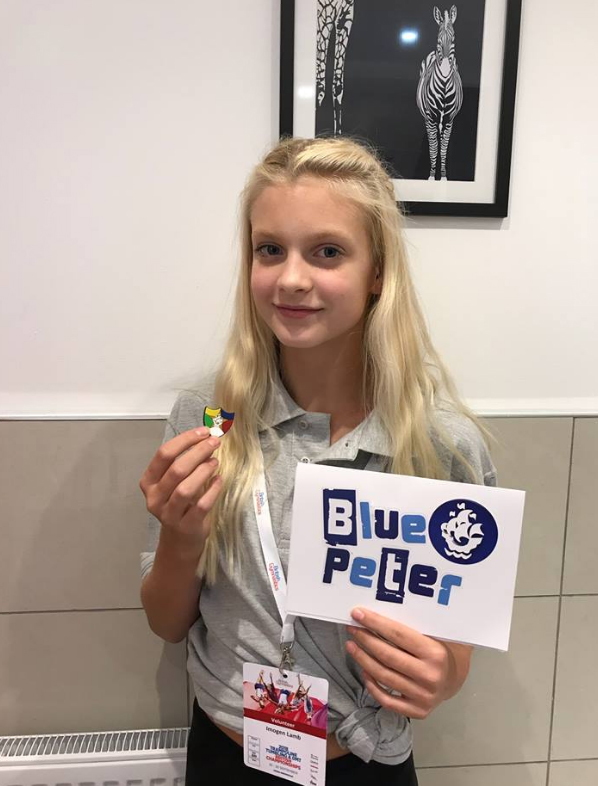 Categories:
Achievement