Adcote gymnasts put in impressive performances at the ISGA National Championships in Guildford and came away with some excellent results in a very tough field.
Our U10s achieved an amazing 4th place on the podium out of the best 16 teams from Great Britain, Brussels and the Netherlands and our U13s came 7th in their group and 9th overall.
In the individual competitions Emilia was placed 6th in the U10 age group and Olivia achieved 7th place in the U13s group.
Adcote gymnastics coach Ms Nixson said: "The championships began with our U13 team of Maddie S, Maddie R, Lily, Romilly and Olivia starting very strongly on floor with the judge commending Olivia's routine performance.
"Moving to vault Maddie R and Romilly were consistent and unwavering and Olivia stuck the landing. Maddie S and Lily showed resilience beyond their years after accidents in warm up. Both posted great vaults when it mattered.
"With little rest it was straight into the group sequence – just awesome! One extremely proud coach. Hard work pays off! The results showed we could punch above our weight."
The following day it was the turn of the U10 team of Holly, Addie, Saskia, Emilia and Aithne.
"The girls started on set floor. Looking relaxed, some great routines were executed. Onto voluntary floor and again they were cool as cucumbers. They performed with poise and elegance, Holly muscling her strength move that had been a bit of a gamble and Aithne and Emilia flying high in their tuckbacks.
"Next up it was set vault. It was lower than indicated in the rules but we were not put off. Straight onto voluntary vaults and Saskia and Addie nailed their best vaults ever! What a time to produce them!"
"The afternoon was the group sequence. No major mistakes and we were done.
"We did our best, but there were some amazing gymnastics on display. We didn't hold any hopes for a medal, so when the results were announced we were stunned and so proud."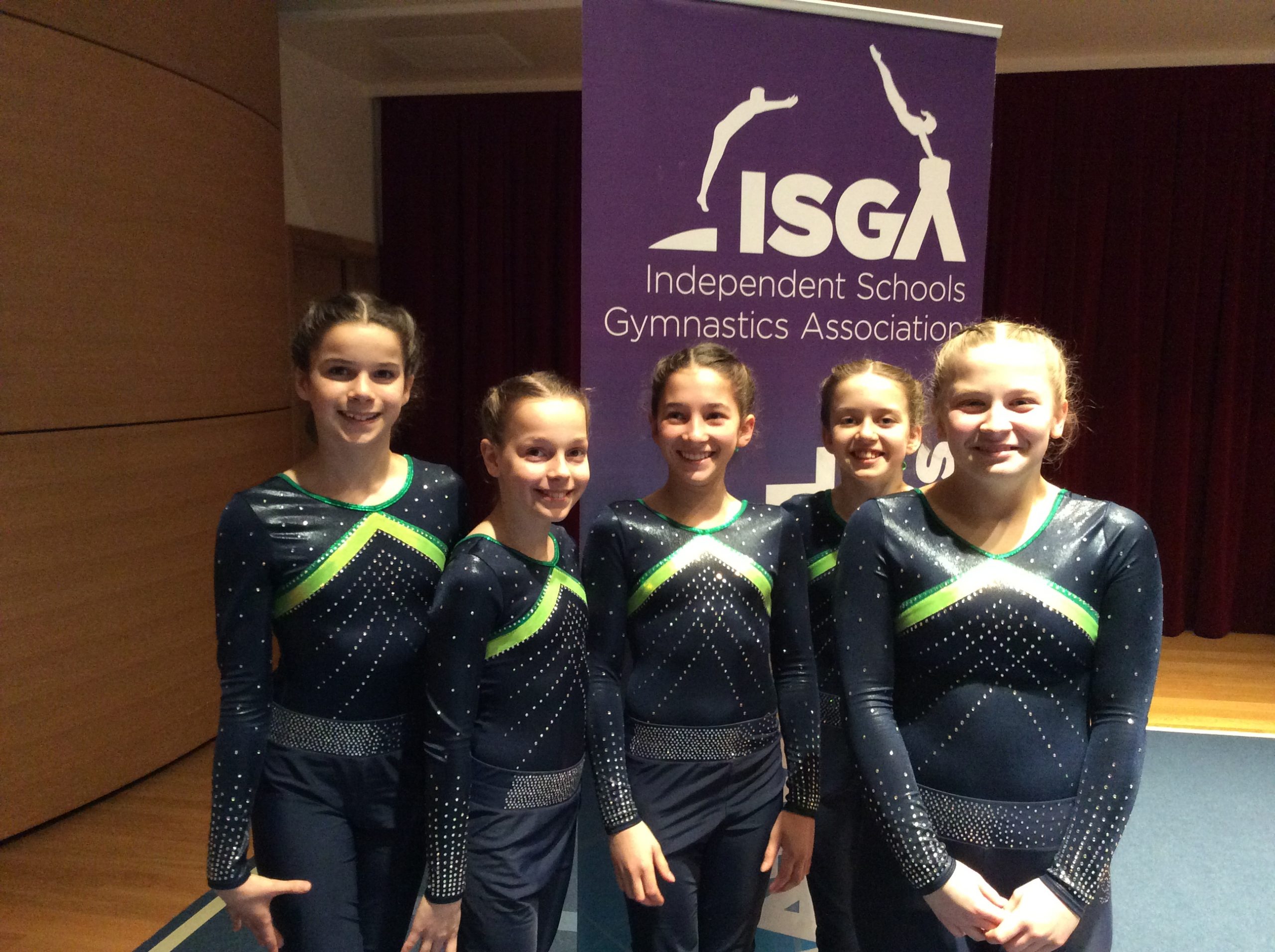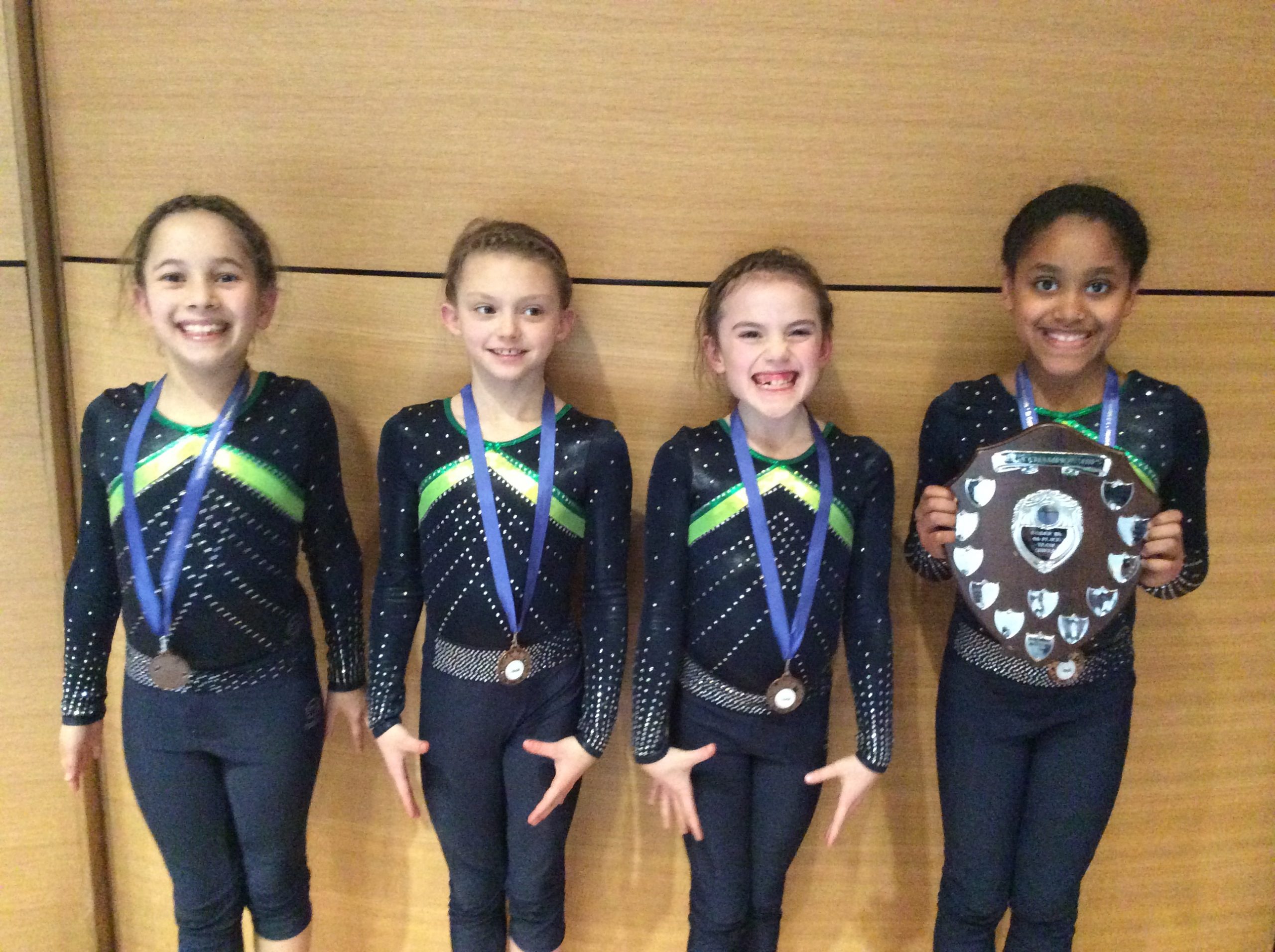 Categories:
Achievement
Resilience