Ever woken in the middle of the night and heard whispers in your ear? Rosina let her imagination race for a creative writing competition and her short story has been picked to appear in a new Young Writers' anthology.
The exciting competition was organised in conjunction with primary schools all over the UK. Pupils were challenged to write a mini saga of no more than 100 words.
Rosina's entry, called 'The Dead Man's Whisper', was chosen from more than 22,000 entries nationwide to be included in a regional anthology entitled 'Spooky Sagas – Legends From The West Midlands'. The book is scheduled for publication at the end of May.
Rosina, now 12, wrote her mini saga last year when she was 11. She explains her inspiration:
"In spooky movies there is often a person who wakes up in the middle of the night and hears whispers," she said.
"I thought it would make an interesting story and attract people into reading it because it would be entertaining."
And Rosina revealed that she has had her own similar spooky experience whilst boarding at Adcote.
"One time, when I woke up in the middle of the night, there were whispers and children were giggling, so I got inspiration from that as well."
She added: "English isn't really my strongest subject, but I can write stories. Now I've been in a Young Writers' competition, I've been able to prove to myself that I can actually write a short story."
Well done Rosina.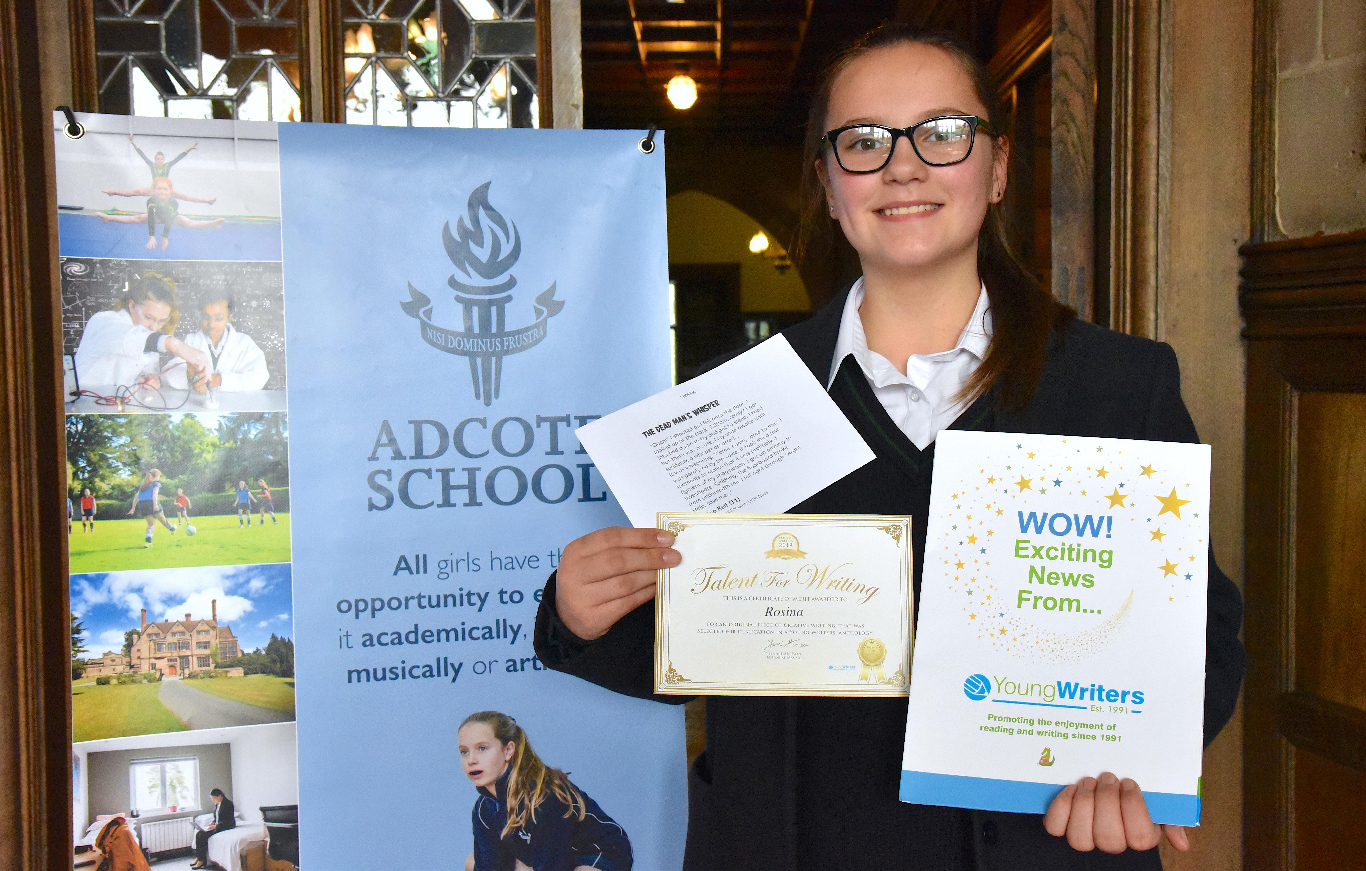 Categories:
Achievement