Meet two of Adcote's new members of staff, who not only bring a wealth of talent, but new ambition and vision for improving and enriching the school's provision in each of their subjects areas. Adcote is an exciting place to be!
Our new Director of Music and Head of Sixth Form
Caz Besterman is our new Director of Music and Head of Sixth Form. She is also a talented composer in her own right. Some of her compositions have been sung by choirs and ensembles across the UK and other parts of the world.
Some of you will remember Mrs Besterman when she was Head of Classics at Adcote, a few years ago. She is thrilled to be back and excited about new developments in the Music Department and her plans to improve opportunities for pupils.
"I am delighted to be at Adcote at such an exciting time for the school. My principal aim is for music to play a central part in the school community and for every girl here to enjoy music," she said. "I would like to expand opportunities for instrumental music, build on the successes of Adcote's choirs, and extend music technology into the curriculum for students at KS3 and 4."
The school's brand new Darby Music Room is dedicated to music technology and is an important new addition to our teaching facilities.
Mrs Besterman's past academic roles include Assistant Head Academic at Packwood Haugh, Head of Music at The Priory School and Assistant Director of Music at The Red Maids' School. She studied Classics at Cambridge University (BA. MA Hons) before completing her PGCE at Bristol University and a diploma with the Associated Board of the Royal Schools of Music (ABRSM). Her main music interests outside of teaching are composing, playing the viola and piano, and working as an examiner and presenter for the ABRSM. She plays viola in the Shrewsbury Symphony Orchestra and No Strings Attached, a string quartet formed whilst studying at Cambridge.
Her compositions and arrangements have been enjoyed by many ensembles. Her orchestral suite 'Pictures of Bristol' was premiered in Bristol in 2015 and a previous work for orchestra, 'Mirror Romance' was premiered in Clifton Cathedral. More recent choral compositions include World War One songs, based on famous poems including 'In Flanders Fields', which have been sung by choirs as far afield as America. She has also composed for film and theatre.
Her favourite composer is Tchaikovsky. She also loves a bit of Led Zeppelin!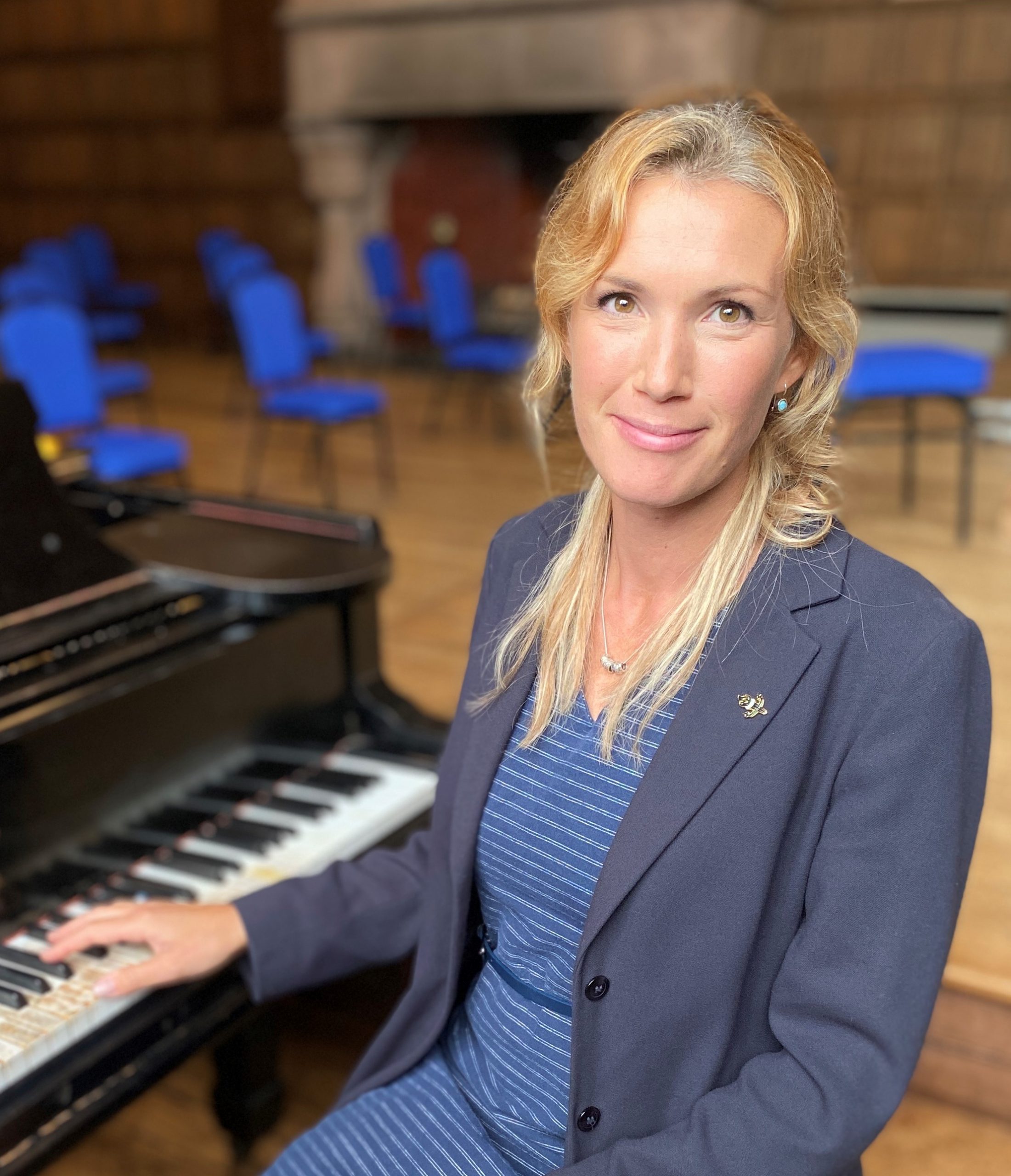 Our new Art Teacher Helen Barker
Our new art teacher is Helen Barker who is excited to be at Adcote and plans to broaden the creative experiences of pupils at the school. Miss Barker has been a teacher for more than 15 years and comes highly qualified, having held senior roles in previous schools.
She was Second Head of Art at Bridgnorth Endowed School and Head of Art, Textiles and Photography at Welshpool High School for 10 years where she was also the lead for the Expressive Arts Curriculum. While at Welshpool she was selected as Lead Practitioner for Art across the whole of Wales, working with teachers and leading projects and workshops.
In her own time Miss Barker runs her own art business and website called 'Helen Elizabeth Design'. She specialises in home interiors including lampshades, cushions and prints. Her designs are largely inspired by nature and they have featured in prestigious national magazines including World Of Interiors and House and Home. Her creations are sold through her website and Shrewsbury Arts & Crafts shop.
Miss Barker has also worked with Shropshire Festivals and Shropshire BID to deliver community art workshops across the county.
She said: "It's wonderful to be at Adcote. The school has such a relaxed and friendly atmosphere. I'm keen to use the stimulus of the lovely grounds and the history. I feel I can make an impact here. Everyone is very supportive."
Miss Barker has already launched a new Photography Club which will initially operate online.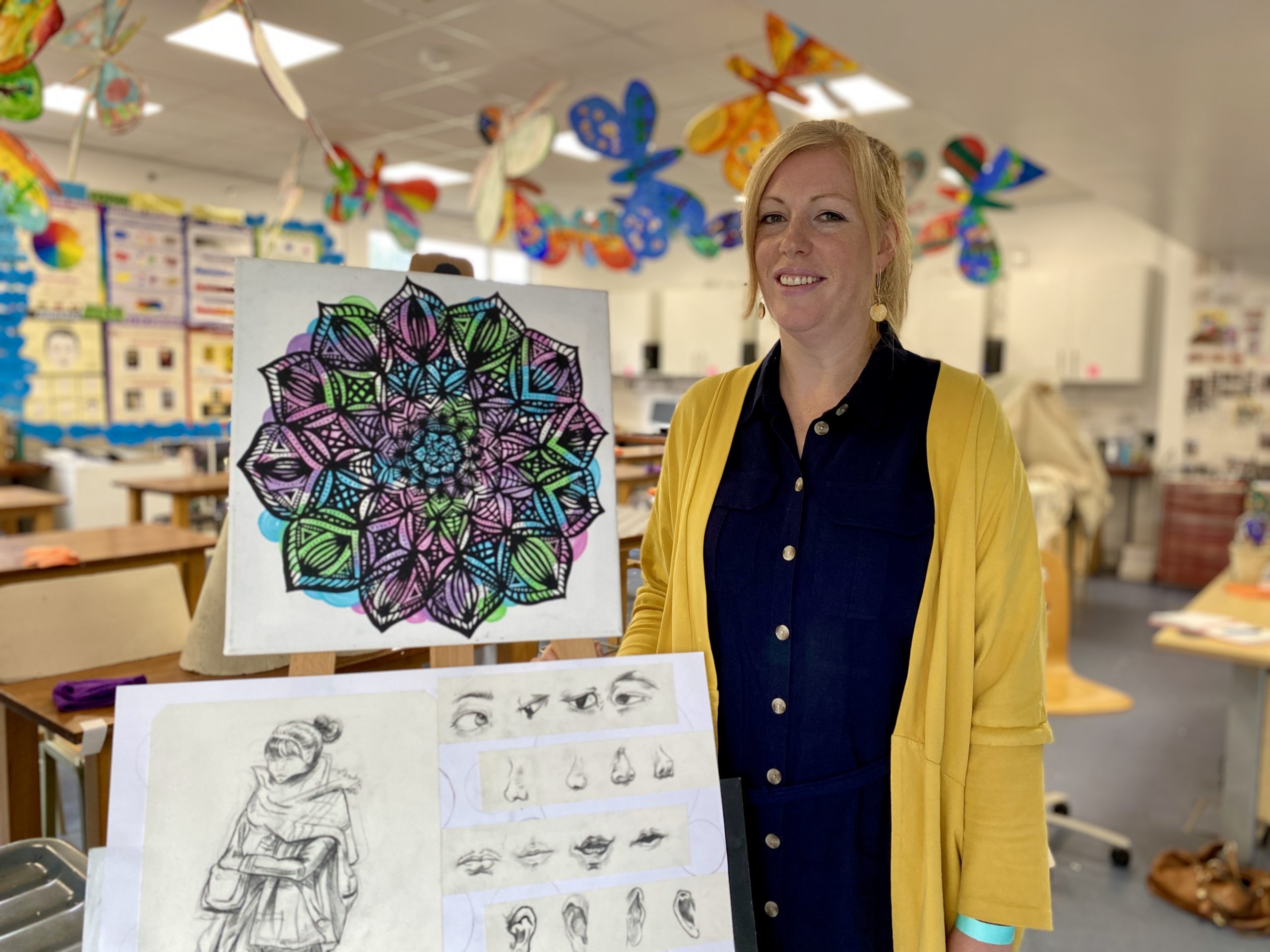 Categories:
Staff News